In Zaporizhzhia, officials cannot communicate with the media without the permission of the mayor's press secretary
In Zaporizhzhia, officials cannot communicate with the media without the permission of the mayor's press secretary
Viktoriya Ushakova, acting head of the Department of Health Protection of the Zaporizhzhia City Council, refused to answer the questions of a Region News journalist, citing a ban by Zaporizhzhia Mayor Volodymyr Buryak. Now journalists need to communicate with officials exclusively through the mayor's press service.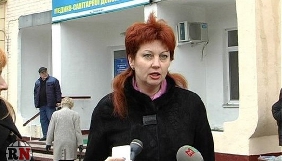 This is reported by Region News.
If a media worker wants to get an answer to a question about medical problems, he should contact the press secretary of the mayor Olga Mishok . As it became known,  Victoria Ushakova , as well as the heads of several other departments and offices, can speak on a certain topic only when they receive permission from the press secretary of the city mayor, Volodymyr Buryak .
According to the publication, the journalist addresses the official, announces the topic he wants to talk about or the question he wants an answer to. He was told that he should first talk to Olga Mishok. The journalist contacts the press secretary or comes to her personally, tells what he wants to know from a specific official. Olga Mishok either tries to answer the question herself, or promises to talk to the desired official for the journalist, to call back and inform that everything is fine – you can go for a comment.
The publication considers this practice to be a gross violation of the laws of Ukraine, which require the public authorities to be transparent and transparent.
As the publication reminds, the laws of Ukraine "On civil service", "On access to public information", "On information" require publicity and transparency from an official. Thus, in the first article 4, the principles of civil service are prescribed. Paragraph 1 specifies the principle of "transparency" — "openness of information about the activities of a civil servant, except for cases specified by the Constitution and laws of Ukraine."
Article 25 of the Law "On Information" states that "a journalist has the right to freely visit the premises of subjects of power, open events held by them, and be personally received within a reasonable time by their officials and officials, except for cases specified by law ".
"The law does not say anything about the fact that the mayor's press secretary can determine what an official should and should not say. Censorship introduced by the Zaporozhye city hall is prohibited by Article 15 of the Constitution of Ukraine," the publication notes.
We will remind you that the communal enterprise "Municipal Television Network" ("MTM" TV channel, Zaporizhzhia) concluded an agreement with an individual entrepreneur (FPO) Iryna Franchuk from Kyiv for the preparation and development of rebranding worth UAH 195,000.
In the photo – Victoria Ushakova
Photo: Region News